The City of Auburn is lucky to be home to industries both large and small. With opportunities for businesses of all sizes, Auburn's industry and community support each other and strengthen this budding micropolis.

This year, National Small Business Week is May 1-7, 2022. To celebrate, we're highlighting just a few of the small businesses making waves in our city's burgeoning food and beverage scene. Have you checked out any of these great spots? Let us know your favorite Auburn small business in the comments.
The Auburn Industrial Development Authority offers incentives that help businesses thrive, so that you can find your next favorite eatery, brewery, or hangout spot—right here in Auburn. Whether you're making the move to Auburn, starting a business here, or just stopping by to visit, be sure to check out these community staples.
1. Simple Roast Coffee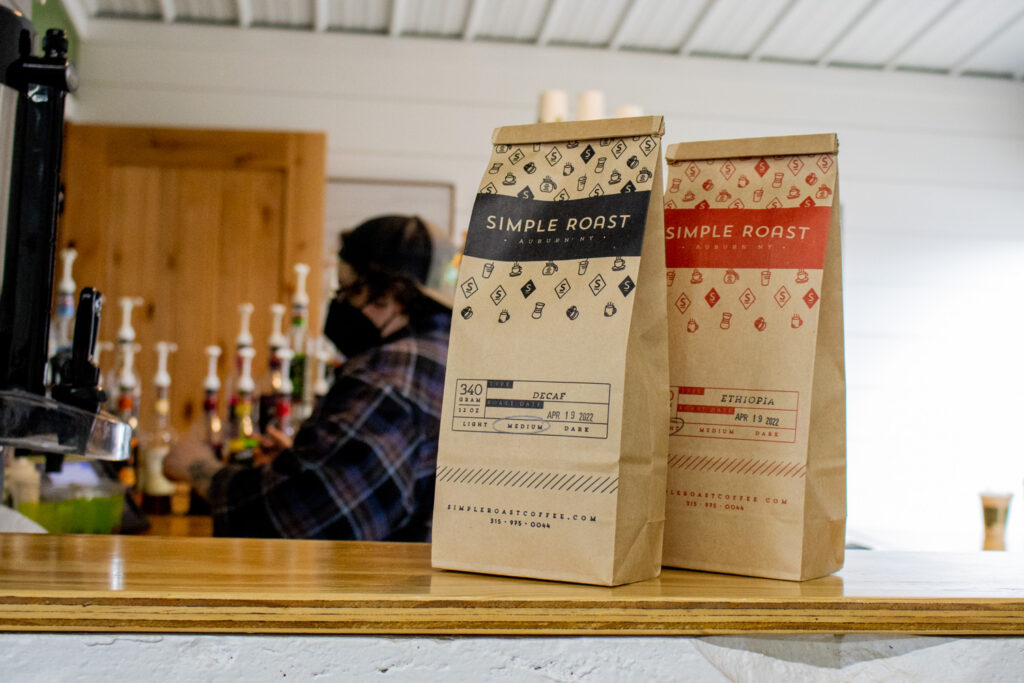 Describing itself as "Auburn's hottest drive-thru coffee spot," Simple Roast Coffee is already making a big impression. If you're looking for a quick pick-me-up on your commute to work, you won't find a better spot. With two drive-thru locations on either side of town and online order pickup at their roastery, Simple Roast is the go-to spot for your cup of joe at rush hour (and every hour).
2. Cafe 108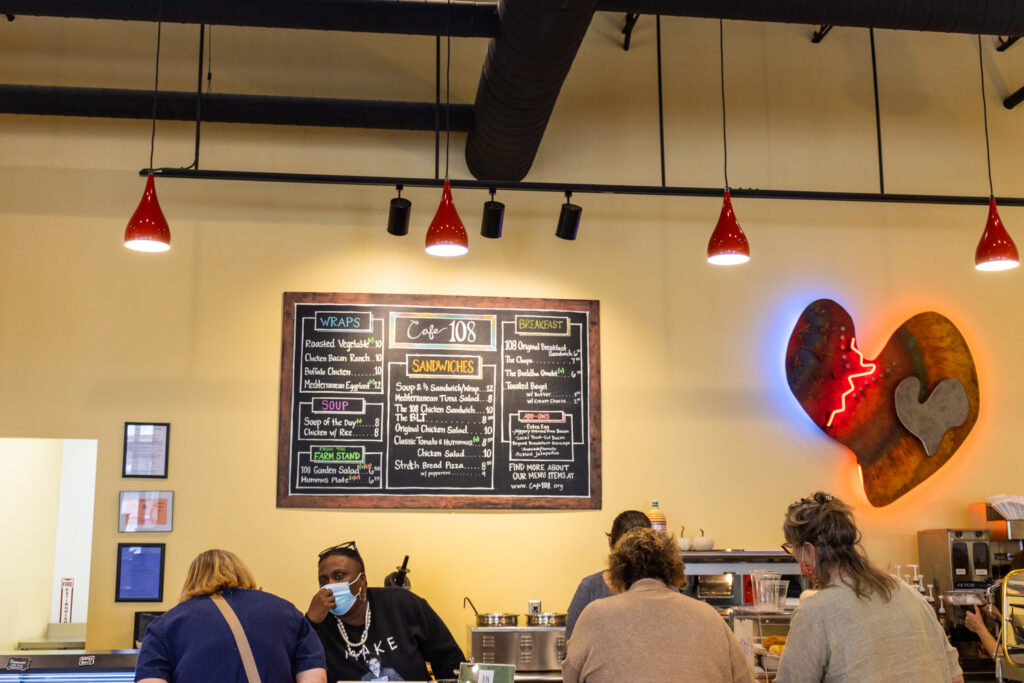 Cafe 108 is a favorite for Auburn natives and visitors alike. Grab a sandwich to go or sit down for a long lunch—this vibrant cafe is flexible to your needs. 100% of Cafe 108's proceeds go to the Auburn Public Theater, making it a bustling hub of community activity. Drop by and enjoy a healthy, locally-sourced meal today.
3. Prison City Brewery

A local favorite! Your visit to Auburn isn't complete without a visit to Prison City Brewery to enjoy an award-winning brew. Visit their original brewpub downtown on State Street or their newly opened Prison City North location. As recipients of small business loans from Auburn & Cayuga County, they're just one of the many Auburn businesses taking advantage of the incentives our city has to offer.
Here's what Dawn Schulz, co-owner of Prison City Brewery had to say about starting their business in Auburn:
"There was a lot of opportunity—there were a lot of locations to choose from, there were a lot of programs in place from the city & the county, there were a lot of resources for both knowledge and financing. So for us, it was easy."
Listen to the full podcast episode here!
4. Moonflower Macarons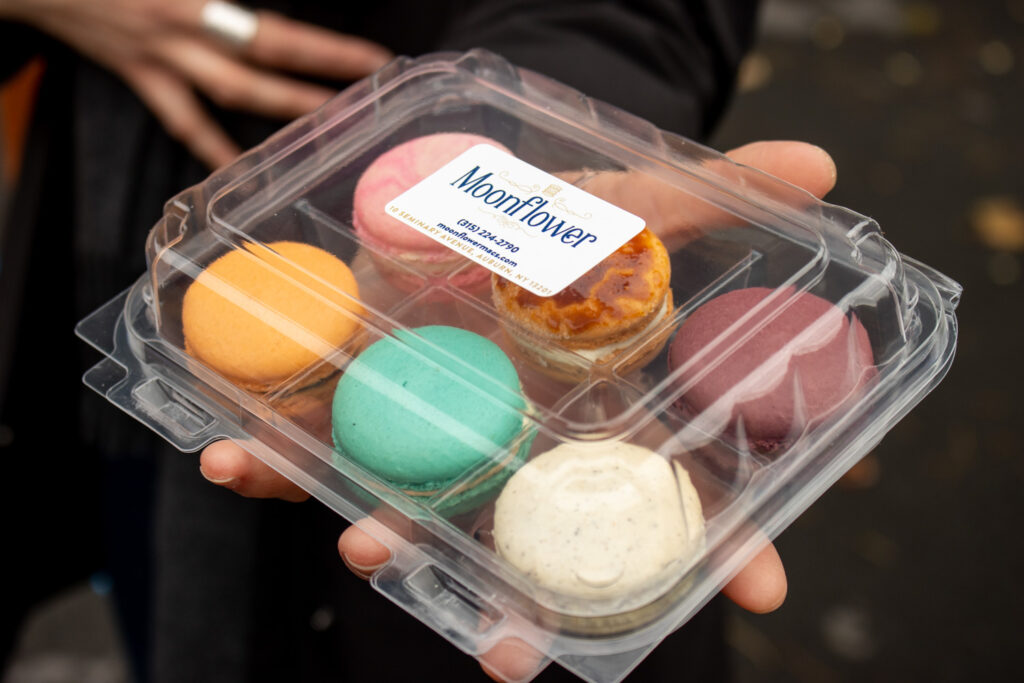 For one-of-a-kind confections, make sure to check out Moonflower Macarons. Their macarons come in dozens of seasonal flavors and colors and are created with locally made ingredients. This boutique bakery started as a home baking business and has grown rapidly into both a commercial and retail space, thanks to Auburn's Small Business Assistance Program. Treat yourself! Stop by today.
5. Lavish Lounge

If you're looking for a relaxing, yet elevated spot to try something new, stop by Lavish Lounge. Offering both Jamaican and American cuisine in a contemporary setting, Lavish Lounge pairs great food with great entertainment. Stop by for DJs, live bands, theme nights, weekly specials, and support an Auburn favorite and Black-owned business.
6. Hunter's Dinerant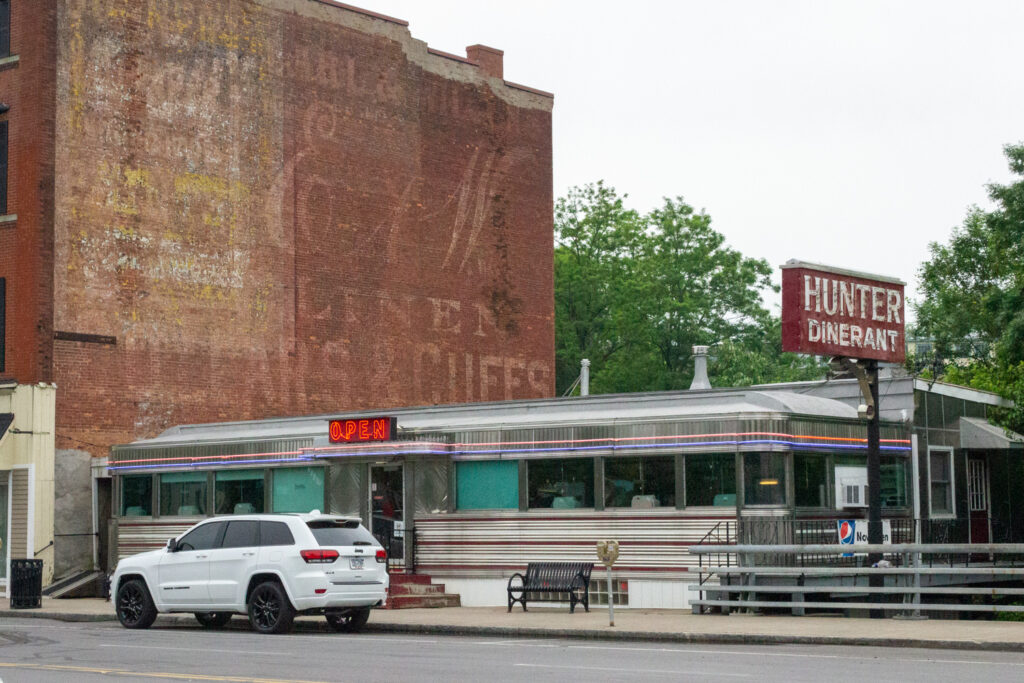 It doesn't get much more classic than Hunter's Dinerant. If you're looking for a hearty breakfast, juicy burger, or a classic club sandwich, this authentic 50's diner is the place to be. A staple of Auburn's downtown scene, Hunter's is known for its delicious fries and relaxed vibes. You'll be sure to see a few friendly faces each time you visit.
7. Historic Grounds Coffee

With everything from premium fresh ground coffee to fresh pastries to innovative salads and sandwiches, Historic Grounds Coffee is the perfect cozy spot to grab a quick cuppa or settle in for a bite to eat. Whether keeping it simple with a cup of Finger Lakes Roasters coffee or trying one of their innovative lattes, you're sure to find a new favorite at Historic Grounds.
8. 3 Leaf Tea

3 Leaf Tea is bringing a Japanese tradition to downtown Auburn. Try their range of fresh, delicious matcha flavors including traditional, ceremonial-grade matcha and new favorites like birthday cake matcha. Auburn's proud to be home to innovative businesses like 3 Leaf Tea, which bring something new to our city. Grab a cup to-go or purchase your own to brew at home.
Want to learn more about what's going on in Auburn's downtown food & beverage scene?