For individuals and families looking to relocate, there are a lot of factors to consider in your search: What are the region's career offerings? What is the school district like? How strong is the local economy? And—most importantly—what's the cost of living? 
In the wake of the pandemic, the cost of living across the globe has increased significantly over the past few years. With the inflation rate in the United States hovering at 7.7% (which is quite high by historical standards) and a potential recession looming overhead, many Americans are looking for ways to lower their cost of living and save money. 
For many, this means moving to regions that offer fewer expenses, more economic opportunities, and a bustling local economy. Now more than ever, small cities like Auburn, NY, are attracting individuals and families looking for a breath of fresh air and a break from the expenses of larger cities. 
In fact, the cost of living in Auburn, NY, is 23% lower than the U.S. average, with the largest share of households having an income range of $60k–$75k. According to the Cayuga Economic Development Agency, "Residents of Cayuga County enjoy a lower cost of living compared to the rest of New York and the nation as a whole. This allows residents more freedom to take advantage of the county's and region's many assets, from recreational opportunities to higher education."
With its close proximity to major metropolitan areas such as Syracuse, Rochester, and Ithaca, Auburnites can enjoy the affordability and comfort of a small city without missing out on big city resources and economic development.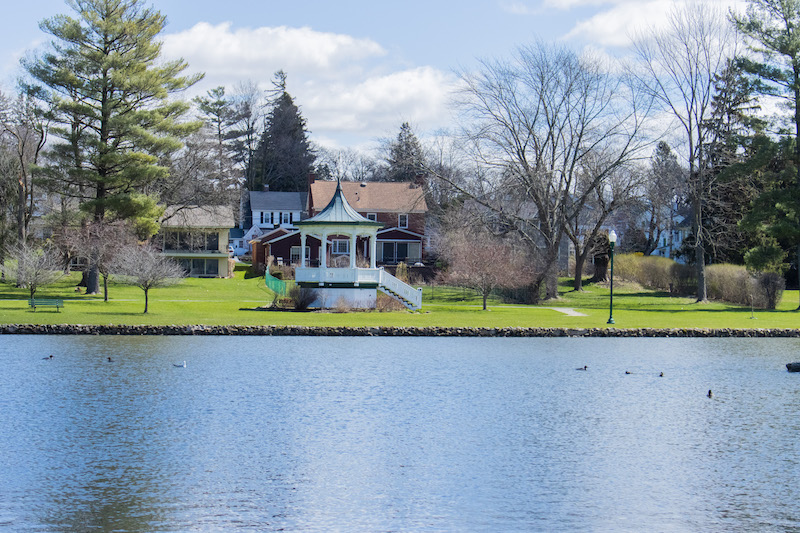 For those who have switched to remote work, like Anastasia and Ryan Zygarowicz-Bartlett, Auburn's industry resources and high-speed internet make it an excellent home base. For the couple, Auburn provided the perfect place to work from home. The city's low cost of living allowed Anastasia and Ryan the economic freedom to upsize their home, and the flexibility to follow their passion projects.
However, there are plenty of career choices for those looking for work right in this bustling micropolis. Take attorney (and Auburn native) Ally Colvin for example. According to Ally, "Auburn is at an interesting crossroads where the cost of living is low and the cost of starting a business is low. Opportunity is extremely high in any interest, especially in the creative and service industries." 
As the cost of living increases across the globe, Auburn, NY offers a respite. Its unique combination of flexibility, economic growth, and affordability (not to mention a safe, warm community that feels like home) are all great reasons to take root in Auburn. 
You can learn more about Ally Colvin, Anastasia and Ryan Zygarowicz-Bartlett, and other professionals finding success in this bustling micropolis by checking out The Auburn Possibility. Interested in learning more about what it's like to live in Auburn?